Available for Enterprise Level Ustream Pro Broadcasting Accounts.
The Channel Managers feature allows you to add users to manage specific channels within your account. This is perfect if you have multiple departments within a large organization and want to give each its own channel, or have multiple clients and want them to only access their own channel. This is also helpful if you want to add an additional user to manage all the channels within your account, but don't want to give them access to your email, password or billing information.
Each manager can have access to multiple channels (as many as you designate) and each channel can have multiple managers.
Channel managers can
Access anything within the channels you designate them access to.
Edit channel info, upload videos, stream live and access metrics for the channels they have access to.
Set Off-air content, live playlists or email capture for the channel.
Run PPV events on the channel.
Channel managers cannot
Access account-level info such as name, email, password, billing or PayPal information.
Delete channels or the account.
Access the channel managers interface to add or edit managers.
How to use the Channel Managers feature
Click on Channel in your user dashboard to see a list of your channels. Click the Add or edit managers button to access the Channel Managers interface.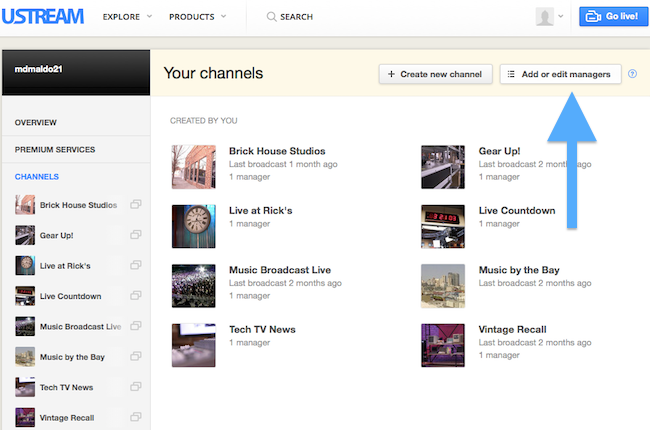 You will now see a list of the Channel Managers added to your account.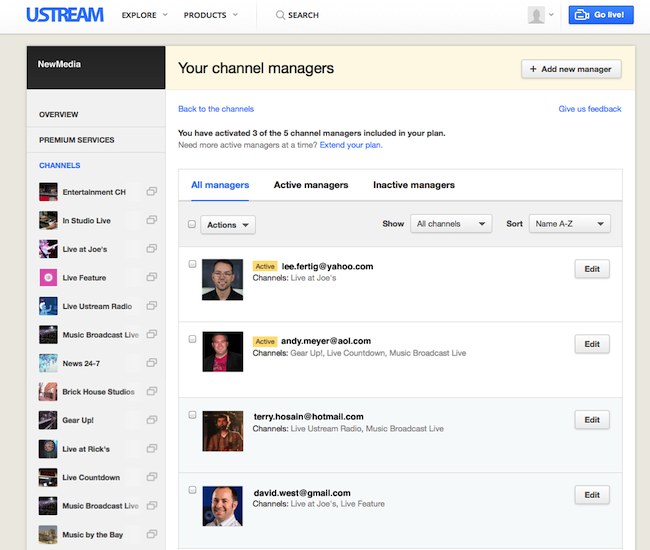 Click Add New Manager to add a new manager to your account.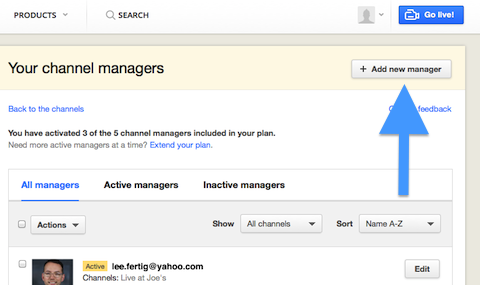 The person you want to add must already have a Ustream account. They can create one for free by clicking the Login / Signup link in the top right of the page at Ustream.tv. Add the email address they used to register with Ustream and click Add Manager to add them to your account. If they registered via Facebook, add the email address associated with their Facebook account.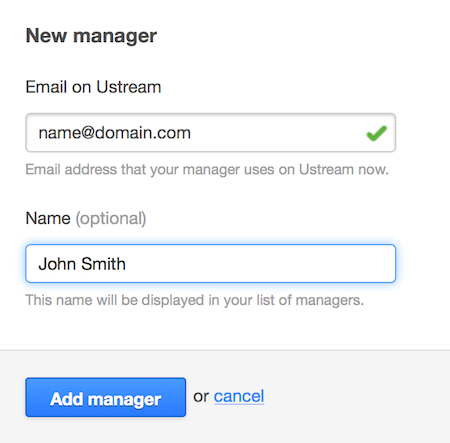 The newly added Channel Manager will receive an email notification they are now a Channel Manager under your account.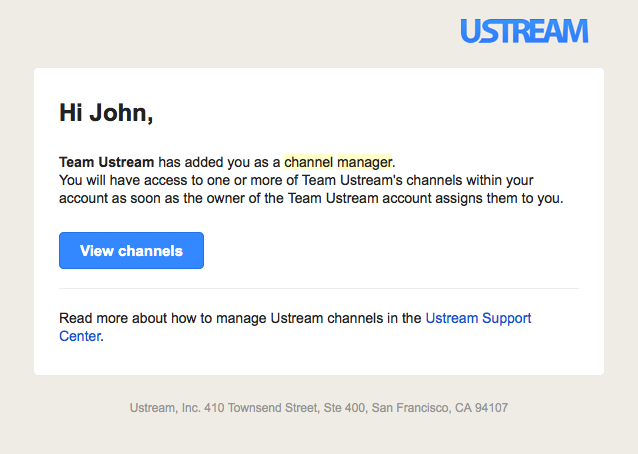 You can now edit the access of the manager(s) you have added. You must first make the manager active, then check which channels they should have access to. Click Save when done.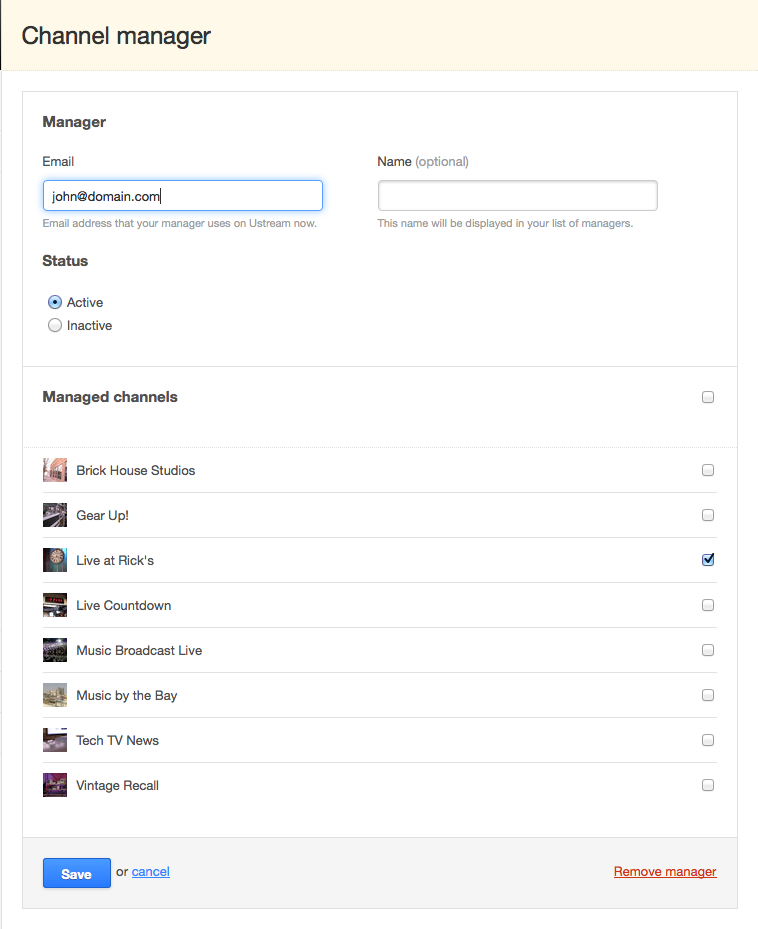 After saving settings for a Channel Manager, you will be returned to the list of all the Channel Managers for your account. From this page you can add or edit managers and control which managers are active. You can revoke access for a manager by making them inactive, but they will remain in the list. To delete them from the list entirely, click edit and inside the manager detail view, click the delete manager link. Once you have a large number of managers in your account, you can take advantage of the sorting functions to only look at a list of managers who are active or inactive, or to see only managers who belong to a specific channel.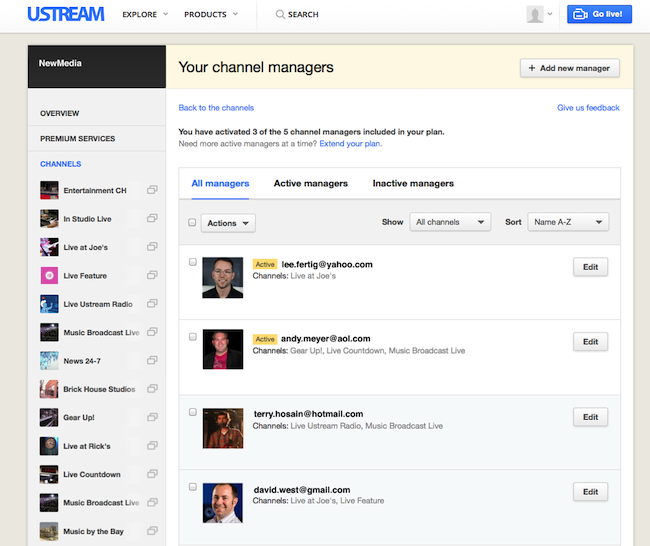 FAQ
Can I set specific permissions for users? For example, let someone view metrics for a channel and edit videos, but don't let them stream live?

Not yet. Right now, permissions are only set on a Channel level, so a Channel Manager can access all the functions within the channels you grant them access to.

Is there an audit log of who changed what within a channel?

Not yet, but we plan to add this feature in the future.